Building Sustainably
Whilst our main focus as a company is accessibility, we believe that it should go hand-in-hand with sustainability. We work with committed sustainable building consultants, architects, landscape architects and masterplanners in the UK and Europe.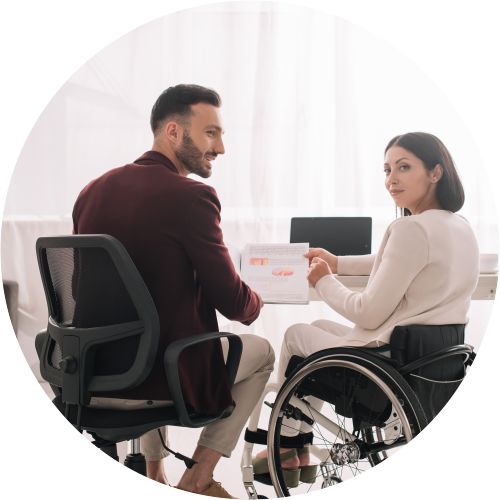 For many, the phrase 'sustainable building' will suggest an approach focused on 'green' concerns. While the ecological benefits of environmentally sensitive buildings are great, the true benefits for those who build and occupy them can be more immediate. 


Sustainable buildings are financially smart to build and are enduringly valuable assets once built. They stand out as attractive properties to buy, let or work in, so they seldom stand vacant and will always command a premium next to other properties. 


For those lucky enough to inhabit them, the benefits of healthy buildings are constant and profound. Harmonious, healthy buildings that balance and optimise light, ventilation, heating, cooling and sound remove environmental stress and enable healthy living and productive working. 


And the more we understand how auto-immunity and health can be compromised by environmental factors the more the use of proven, natural, non-toxic materials makes obvious sense. Where many traditionally buildings actively
make people ill
, healthy buildings can actually
aid health
and recovery. 
In particular, buildings that offer optimal indoor air quality through unforced ventilation and breathable materials can transform the health of their occupants. For those with specific health or accessibility needs, those needs can be met far more effectively through an holistic approach in the design process than by standard 'bolt-on' systems. 


Sustainable building is daily becoming more accessible, cost-effective and transformative. The best options often combine systems proven in different environments, rather than always seeking the latest technical innovation. Success lies in thorough research and planning to find the best solutions often saving time and money at the build stage. 
Investors
Fund managers and other investors in property can future-proof profits by understanding the possibilities of building design. Sustainable buildings are at a premium and ethically aware investors expect to be able to invest in them. Smart landowners realise that they will gain more by building sustainable buildings than by defaulting to the lowest common denominator. 


Truly sustainable building is a low risk approach that generates real value. To make all this happen, capital needs to connect with opportunity. We make these connections and the means to create exceptional investments. 


Commercial Developers
The tougher and more competitive property development gets, the more that genuine, distinctive benefits for occupants need to be factored into building plans. Sustainable, harmonious buildings stand out in their surroundings and attract buyers, tenants or workers. 


Concern or scepticism by neighbours or other community stakeholders around development designs can be mitigated by working with them to find features that will genuinely benefit the surrounding community. 


Our consulting input can give you an edge and allow you to truly change the built environment for the better. 


Architects
All good architects track advances in systems and materials for construction projects, however the range of sustainable building options continues to grow so exponentially that specialist guidance and referral can help navigate the myriad options. 


Additionally, we can offer this service to your clients, giving them the time and advice to help them make good choices that allow bold and effective designs. 


Private clients
For private clients planning residential projects we offer independent, specialist advice to inform residential building or conversion projects. The range of concepts and systems are vast, and our offer in guiding you through them is fully adaptable to suit time and resources, from concise reports giving recommended options for a given brief, to escorted tours of relevant buildings, partners and suppliers across the UK and mainland Europe. 


Public Housing Planners
Planning public housing has always been a challenge of meeting endless demand and the need to build benign social environments with limited resources. The world is full of social housing that has proved to be anything but sustainable when designs and materials failed to stand the test of time. Much has been learned, however, and there are now genuinely sustainable building systems that combine cost-effectiveness in construction with healthy, harmonious and efficient housing for the communities that will occupy it. 


We can offer pan-European experience and perspective through our consulting services.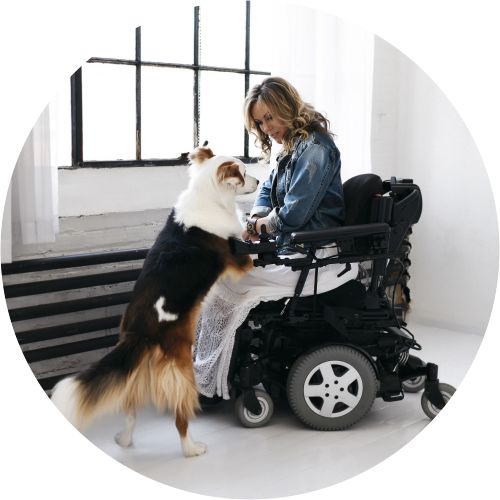 Sign Up To Our Newsletter
The AccessiblePRS Newsletter brings you opportunities and news in support of an accessible property strategy. Sign up with your email address to receive these updates. You can unsubscribe at anytime.